The Maid culture in Japan shows prominence throughout all kinds of Anime, Manga, Light Novels and Games. As fans, we too cannot help but feel attracted to Maids and even wish to be just like them, even if it's only for one day. As such, there are so many Maid or Lolita costume cosplays out there, each with a unique charm and allure. Thinking of joining the fray? Well, we have you covered because below are our Top Ten picks for the Best Cute Maid Anime Characters to cosplay out there, complete with links for easy costume purchases!
These goodies are in no particular order because ranking the best of Maids Character Cosplay is such a daunting task. Instead, feel free to choose the ones that appeal to you the most or the ones that you think would really bring out your individual splendor!
---
Estimated reading time: 9 minutes
---
Who Are They?
10. Re:Zero – Rem's Maid Costume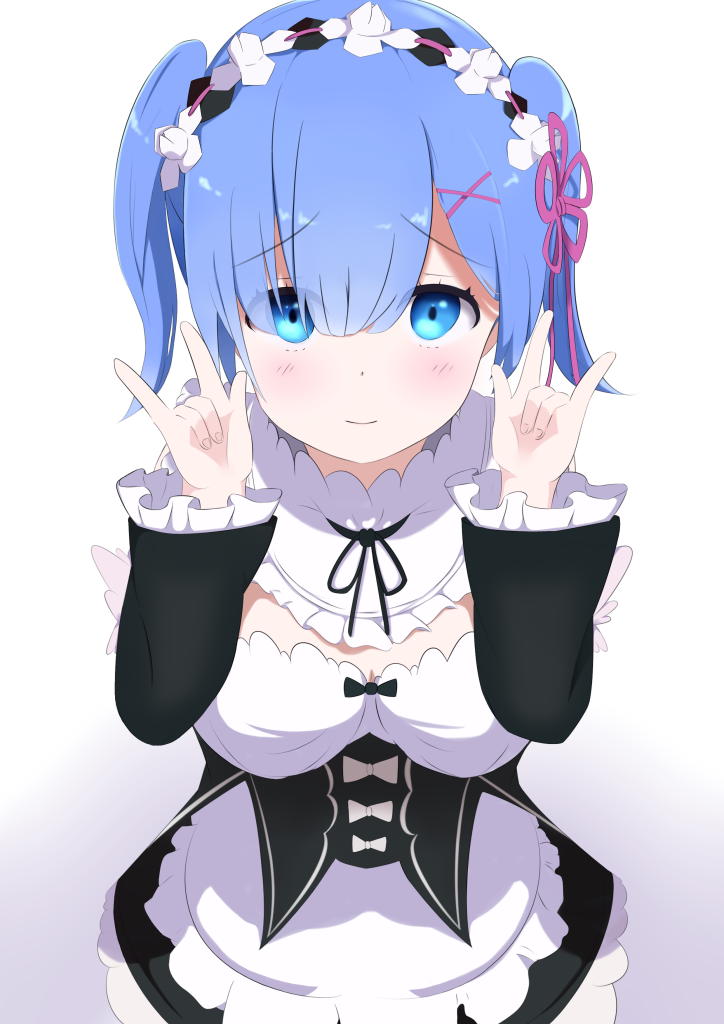 Starting off the list is a Maid beloved by the entire Anime community as a whole! It's almost impossible to find someone who doesn't like her. Of course, we are talking about Re:Zero's one and only Rem! As a maid in service of margrave Roswaal L Mathers alongside her sister, Ram, she is a pivotal character to the entire series. Her feeling for Subaru makes her dovation as a maid even more apparent.
This Maid Character Cosplay costume has everything you need to transform yourself into the iconic battle maid; and don't worry, with this getup none can reject you!
9. Steins Gate – Faris NyanNyan Maid Cosplay
Faris NyanNyan is the stage name of Rumiho Akiha, who is the daughter of Yukitaka Akiha, a part-time employee and owner of the maid cafe MayQueen NyanNyan. Her cat-like mannerisms, speech patterns and antics have made her the most popular waitress in the area. There really is no reason as to why you shouldn't cosplay as everyone's beloved Cat maid!
This Maid Character Cosplay set includes Faris's iconic costume in which she shook the very foundations of the Steins Gate series!
---
---
8. Love Live! Sunshine!! – Ruby Kurosawa's Aqours Maid Getup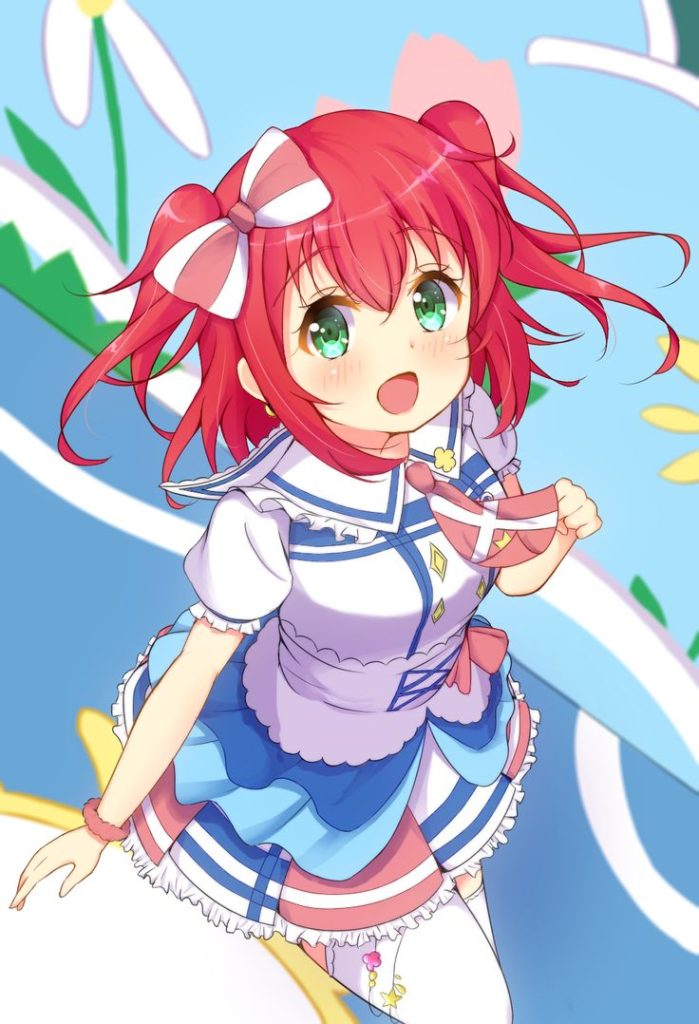 As the main character of the series, Ruby was initially a first-year student at Uranohoshi Girls' High School prior and is currently a second year at Numazu High School. As a full-fledged member of CYaRon!, a sub-unit under Aqours, her outfits feature a characteristic pink hue.
This Maid Character Cosplay set is inspired by Ruby's look in Aqours, flaunting vivid pink and blue colors. Take a deep breath before you claim the stage in this epic Idol costume! Can you sing a snippet from the series? Even better!
7. My Dress-Up Darling – Marin Kitagawa's Shizuku Kuroe Maid Cosplay
Marin Kitagawa is the irreplaceable lead of the Sono Bisque Doll wa Koi wo suru series. Her first cosplay was that of Shizuku Kuroe, a Gothic Lolita type of costume that flaunts dark shades and an ominous aura. The purple eyes and dark purple hair brings out a side of Marin that almost nobody expected. It just goes to show what an excellent Cosplayer she really is. Now it is your turn to cosplay this master Anime cosplayer.
This unique take on a Maid Character Cosplay is much beloved and iconic, especially during this Anime season. Do not hesitate to grab this Costume today!
---
---
6. Touhou Project – Flandre Scarlet's Maid Costume
Remilia Scarlet's younger sister and the "dirty little secret" of the Scarlet Devil Mansion, Flandre's emotional instability led her to be stuck inside the mansion for nearly 500 years. She usually tends to be nice and quiet, but is "kind of nuts" inside. She may be a walking enigma most have trouble understanding, but what about you?
The below Maid Cosplay set is a mirror reflection of Flandre's unforgettable getup itself! Along with her headpiece, just prepare to go completely bonkers!
5. Macross – Sheryl Nome's Dazzling Maid Outfit
Sheryl Nome, commonly known as the Galactic Fairy, is a key character of the Macross Franchise. She is a beautiful, strong, confident and self-assured girl who moves galaxies with her angelic voice accompanied by heart-touching music.
Even Sheryl had a Maid Character phase where she donned an impressive Maid costume for all for endearing fans. This simple yet piercing costume comes with its complementary top Hat to really blow the hats off of onlookers!
4. Vocaloid Project DIVA II – Hatsune Miku's Maid Costume
Hatsune Miku -Project DIVA- 2nd was a video game produced by SEGA for the PlayStation®Portable platform. It should come as no surprise that Miku was the star of the show and she wore many different costumes on various occasions to bring out the most of each song.
Miku looks fabulous no matter what she wears and so would you! That is exactly why this Project DIVA II Maid Character Cosplay would be ideal for you! Vibrant, cute and stylish, this costume can capture the hearts of millions just like Miku herself.
---
---
3. Haiyore! Nyaruko-san – Nyaruko's Maid Character Cosplay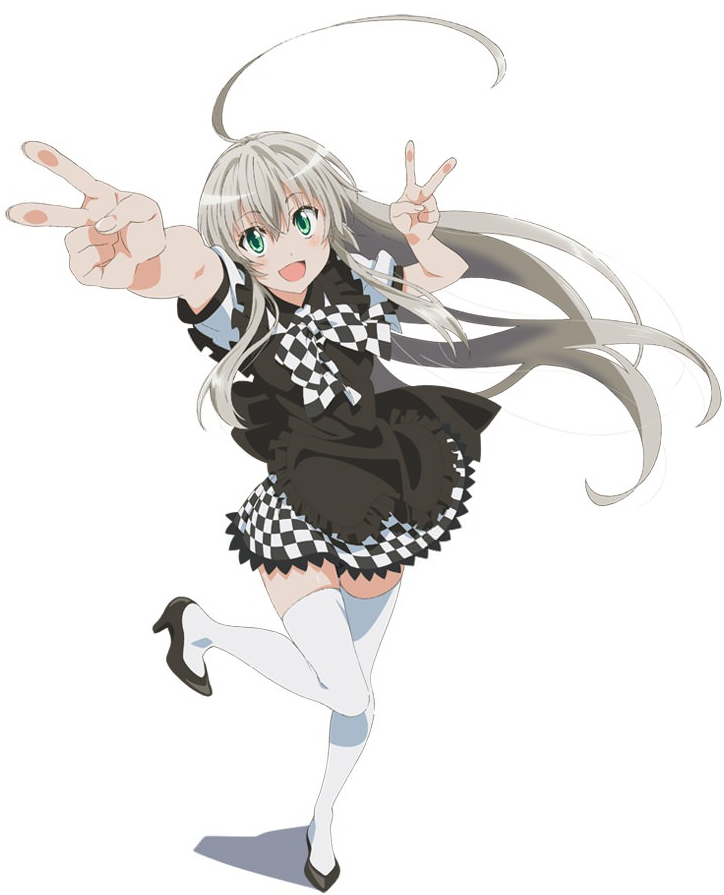 "I'm the chaos that always crawls up to you with a smile, Nyarlathotep!"
Nyaruko is the lovable protagonist and main heroine of the "Haiyore! Nyaruko-san" franchise. Hailing from a race of aliens known as the Nyarlathotep, she was sent to Earth by the Space Defense Agency in order to protect Mahiro Yasaka.
For her, it was nothing less than "love at first sight" with the hero. With this kawaii Maid costume, will you be able to encounter something or someone of your dreams? There's only one way to find out!
2. League Of Legends – Gwen
The Gwen we all know and love today was once a mere lifeless doll. After being brought to life via magic, she now wields the very tools that were used to create her as a weapon. She consistently carries the weight of her creator's love with every step and refuses to take things for granted.
Gwen's scissors, needles and sewing thread are blessed and deadly. Tools very similar to these were used to craft this costume in order for you to transform yourself into this deadly yet cute maid anime character? Will you carry the weight of your maker during your unforgettable cosplay experience too?
1. The "Hentai" Prince and the Stony Cat – Tsukiko Tsutsukakushi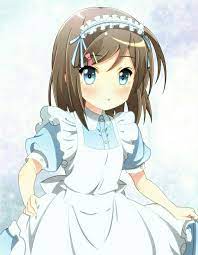 Tsukiko is a first-year girl with a shy and fragile disposition. She made a wish to become more mature to the infamous "Stony Cat" together with Youto, but ended up discovering that she could no longer make any facial expressions. Hoping to regain her own lost trait, she aids Youto in his search too.
Tsukiko wore many different outfits throughout her screen time, but her character & cute maid anime costume won a special place in everyone's hearts. Simple and chick, this cosplay will bring out a whole new trait in you!
More Cute Maid Anime Characters?
This concludes this list of our Top Ten Picks for the best Maid Character Cosplays you ought to try today! Remember, cosplay is about freedom of expression and love of the Art, so do not let conventional boundaries like gender, race, nationality, skin color, height, body type and the type to barricade you in any way. Cosplay whoever or whatever you like and have fun doing it. Cosplayers are the only people who can bring this aspect of Anime to life, so do not fear anything when you embrace your inner Maid! 
---
---
---
Read More: