The maid outfit has been a sexy staple for the bedroom for years now. A huge part of fetish cosplay, couples have been using this sexy outfit to bring a little bit more fun and adventure into the bedroom. Guys like maid outfits, which is why it can be used to perform roleplay in the bedroom.
---
Estimated reading time: 5 minutes
---
In fact, maid outfits can rival the more popular nurse, cheerleader and teacher outfits. Maid outfits can either be French or Lolita styled. Depending on the cuts and seams, you can turn your costume into a sexy mix of modest and revealing. No matter what color and style you go for, maid costumes will always hold an arousing factor to make your partner go crazy for you.
A basic maid costume consists of a skirt dress, a pinafore, and a headdress. Gloves are also available with some of the costumes. White thigh high socks or fishnet stockings complete the look.
History of the Maid Outfit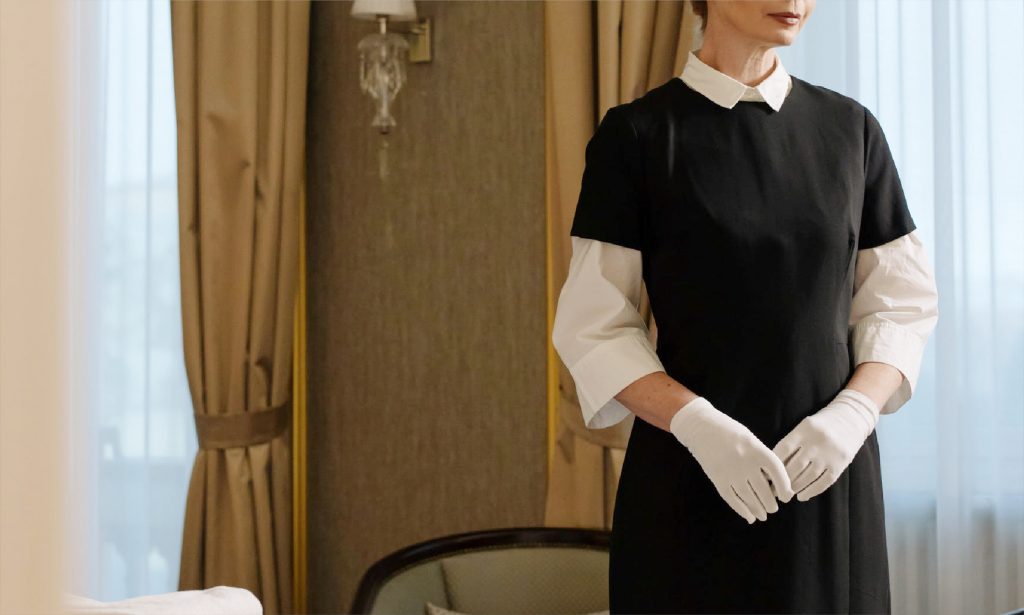 That being said, the humble maid costume was originally used in a hugely different way than it is used today. It was very conservative and worn by ladies that were actually working for the lady of the house doing chores and running errands or other things.
In the early 19th century, wealthy families started hiring the help of maids. Their job was to keep the home of these wealthy people clean. Rather than the families themselves being forced to clean their own homes; they would just hire someone to do it for them.
---
Read More: When Did Maid Outfits Become "Sexy"?
---
Why Are Maid's Outfits Popular?
By the late 19th century, new things were happening in the world of performers. Women were dressing in outfits that showed just a little more skin than the average person was used to. This caused performances and venues to be shut down, because it was considered indecent.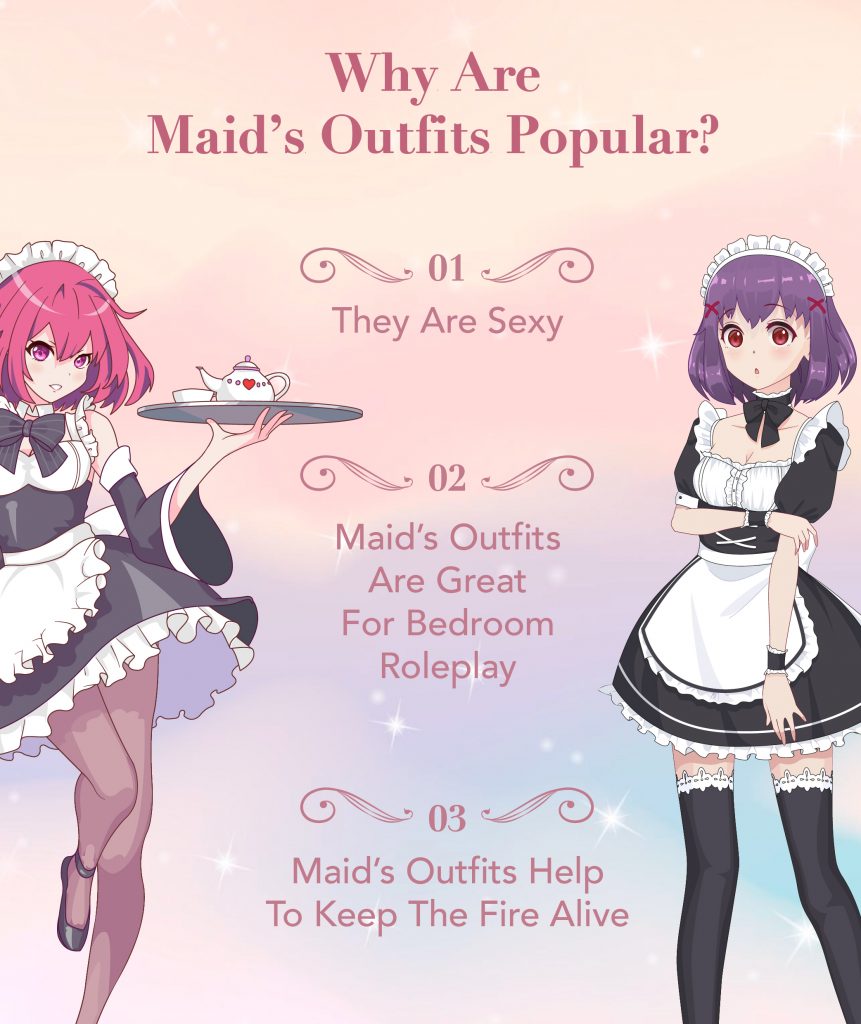 The first maid outfit was designed to not show more skin than appropriate, but be just flirtatious enough to garner attention from male spectators. It certainly did the trick. Men everywhere fell in love with these cute outfits.
---
---
Today, a maid outfit is used more in the bedroom than anywhere else. People everywhere bring the maid outfit into the bedroom to add a little spice and excitement to the intimate moment with their partner. This makes them the perfect outfit to wear if you want to catch the attention of your significant other on your next private night in.
Maid outfits are also typically seen in Japanese cafes & restaurants, which have become a staple in Japan and all around the world. This is because of how much guys like maid outfits.
So, here are some reasons why guys like maid outfits and how it should be part of your next sexy time with your significant other.
They Are Sexy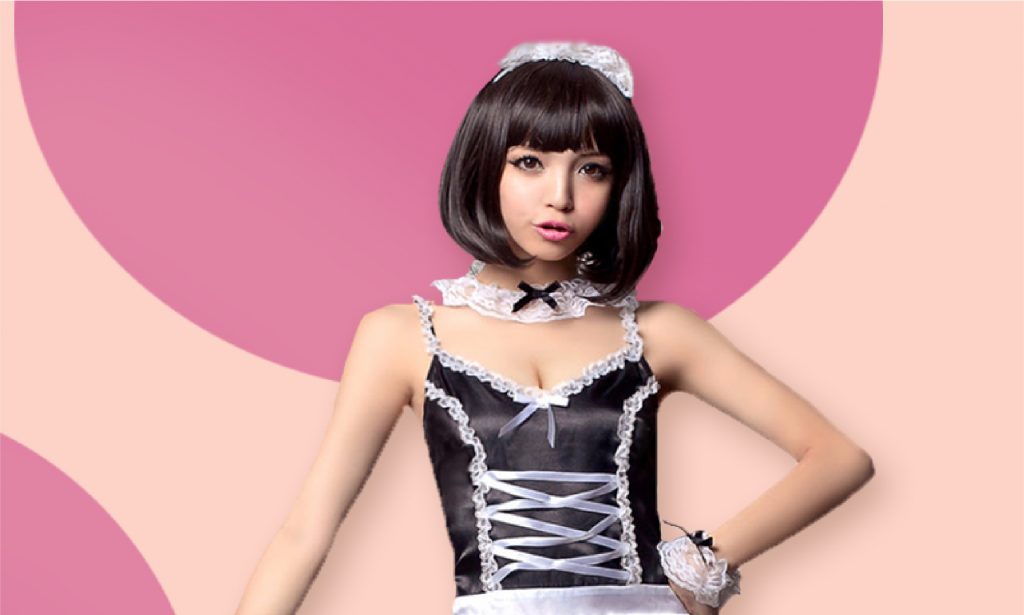 Maid outfits can be both sexy and modest. Most maid outfits are long enough to cover your butt, but are still short enough to leave enough to the imagination. With plunging necklines and a selection of thigh-high stockings, you'll be sending erotic vibes to your partner all night long.
Maid's Outfits Are Great For Bedroom Roleplay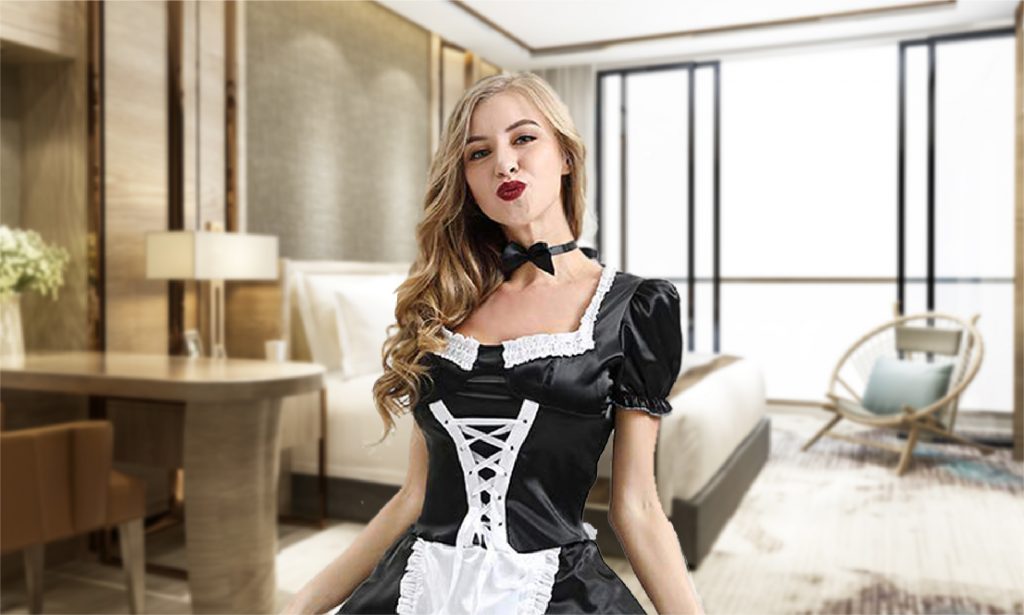 Submission has always been a great bedroom roleplay. In the past, it was scandalous for men to have relationships with their maids. This can be due to the fact that they run the risk of being caught, which heightens the sensation. Wearing a maid's costume in the bedroom will play well into the submission game and drive your partner crazy!
Maid's Outfits Help To Keep The Fire Alive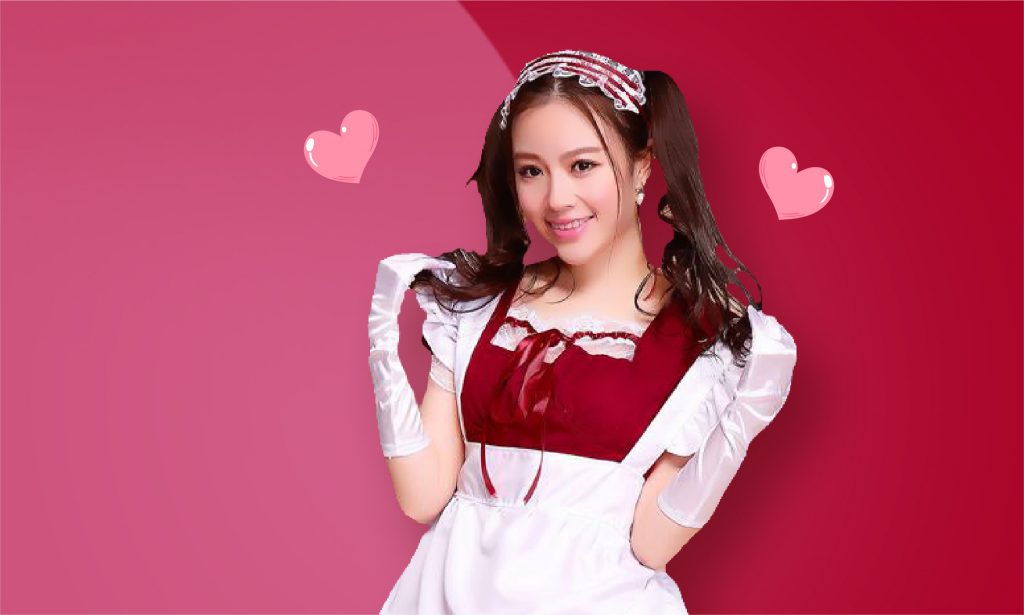 If you're ever in need to spice up a relationship that may need a little bit of fire to keep going, maid outfits are a great way to keep the spark alive. Wearing a maid's outfit is fantastic for a night of hot lovemaking. It will definitely help increase your sense of intimacy in the bedroom.
Conclusion
The next time you're trying to find a sexy way to dress up, try looking into the maid costume. Not only is it sexy and revealing, it's also sure to make anyone who wears it look absolutely stunning. Plus, guys like maid outfits, so it's a bonus.
At the same time, the history behind this great outfit ensures that this stunning design will be popular for a very long time. Check out our collection of cosplay wigs and colored contacts to complete your maid outfits to ensure that you'll have a passionate night of lovemaking.
---
---
Read More: