There are so many awesome Video Games that were released to the masses in the past few years. As such, we are treated to a plethora of colorful and unique characters to choose from for our Cosplays. So let's take a look at the Best Game Cosplays you can adopt this 2023 to really mesmerize the masses at whichever event you go to!
---
Estimated reading time: 8 minutes
---
Male or Female MC – Pokemon Legends: Arceus
This is one of the best Pokemon games ever created, so why not? Set within a more ancient Sinnoh region, there is so much to learn about Pokemon. Whichever MC you choose to cosplay as, these outfits will be comfy to you and memorable to onlookers. These costumes are, after all, made to reflect the ways of the Hokkaido island during the Muromachi period. Don't forget to take a Pokemon Plush or two with you!
Nahida – Genshin Impact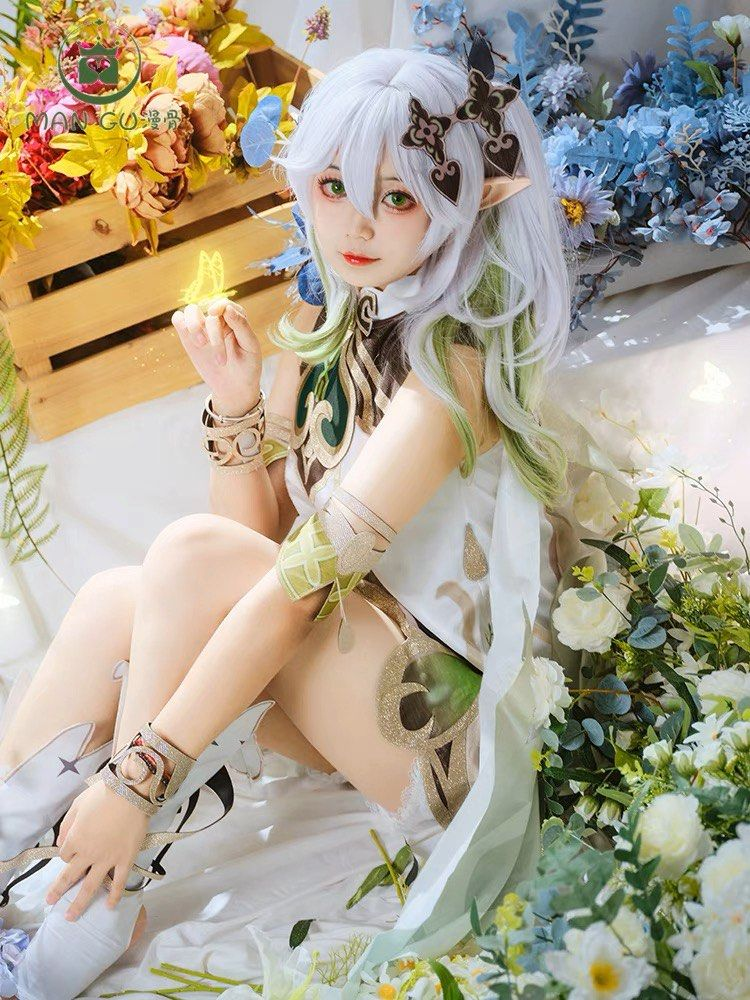 Genshin Impact is still growing strong, making it an excellent choice for Game Cosplays for 2023. One of the most exciting characters to cosplay is the latest Archon in the game: Nahida. As the vessel of Buer, a.k.a. Lesser Lord Kusanali, this cutie is the current Dendro Archon. Following nearly 500 years of isolation, she is finally taking an active role for her Region and people.
This costume is cute, detailed, and simply iconic, so there's no way you'll go wrong with this choice in the 2023 Cosplays lineup. If you feel too grown-up for this one, consider doing Greater Lord Rukkhadevata instead!
Get her costume & wig
---
Male or Female Trailblazer – Honkai: Star Rail
Honkai: Star Rail has only just released, but is making waves worldwide. There's no better time to cosplay these vivid characters than 2023! In the spirit of the Launch, why not cosplay as the Male or Female MC from the game. These characters are unique, badass and possess simplistic charm. Whether you choose to go with the Baseball Bat or the Fire Lance, it'll be an iconic costume nonetheless. Let this cosplay lead you Starward!
Leon Scott Kennedy – Resident Evil 4 Remake
Resident Evil games have always been wild rides. In commemoration of the Remake, why not dress up as protagonist Leon? As a federal agent of the Division of Security Operations, he is a survivor of the 1998 Raccoon City Destruction Incident.
Tasked with rescuing the president's daughter Ashley Graham from a village in rural Spain, he is in for the Survival Horror of his life, but fans of the series will not back down from the challenge and neither should you!
Male or Female Alear – Fire Emblem: Engage
Fire Emblem has a whole ensemble of colorful characters, but we will be considering the main protagonists in Engage here. Whether you chose to portray the Male or Female Alear, there's no doubt that yours will be one of the most colorful Cosplays around. This Red, Blue, White and Gold getup is nothing short of eye-catching and is simply stunning. While you're at it, why not practice some Sword wielding poses?
Get her costume
---
Kale Vandelay – Hi-Fi Rush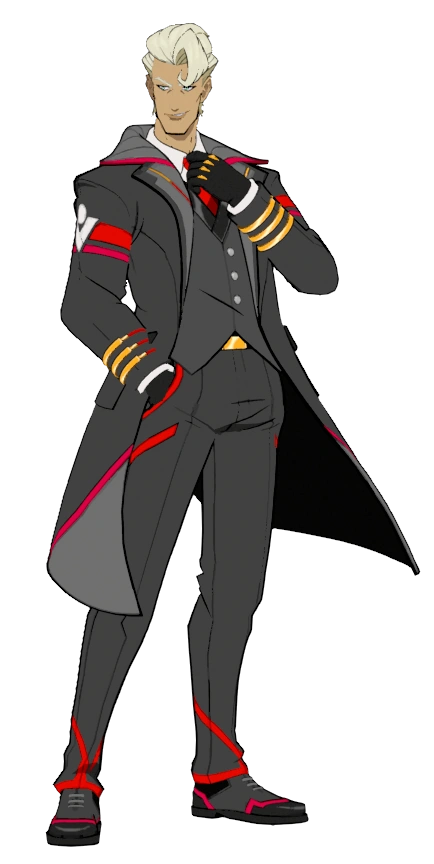 Not many Gamers saw this title coming, but they absolutely loved it. Thus, a cosplay of the Game's main Antagonist would be a welcome treat to many. Kale Vandelay is the appointed CEO of Vandelay Technologies and acts as the final boss fought in Track 12. He intends to use SPECTRA to influence consumers to purchase products from Vandelay, becoming the archenemy of MC Chai and his friends. His Suit look is undoubtedly classy, badass, sharp and means business. There's nothing to lose with this cosplay!
Ryas – Horizon Call of the Mountain
The Horizon series is a godsend to countless Gamers. In Horizon Call of the Mountain, we meet protagonist Ryas, a character who was mentioned in Horizon Forbidden West. He was formerly a warrior of the Shadow Carja, who allowed himself to be captured alive and imprisoned at Sunstone Rock, where he was offered an opportunity at freedom by Blameless Marad.
From what we've seen so far, this costume is extremely badass and iconic. It even has an Assassin's Creed vibe to it, all while keeping Horizon's own unique spin on it!
Seele – Honkai: Star Rail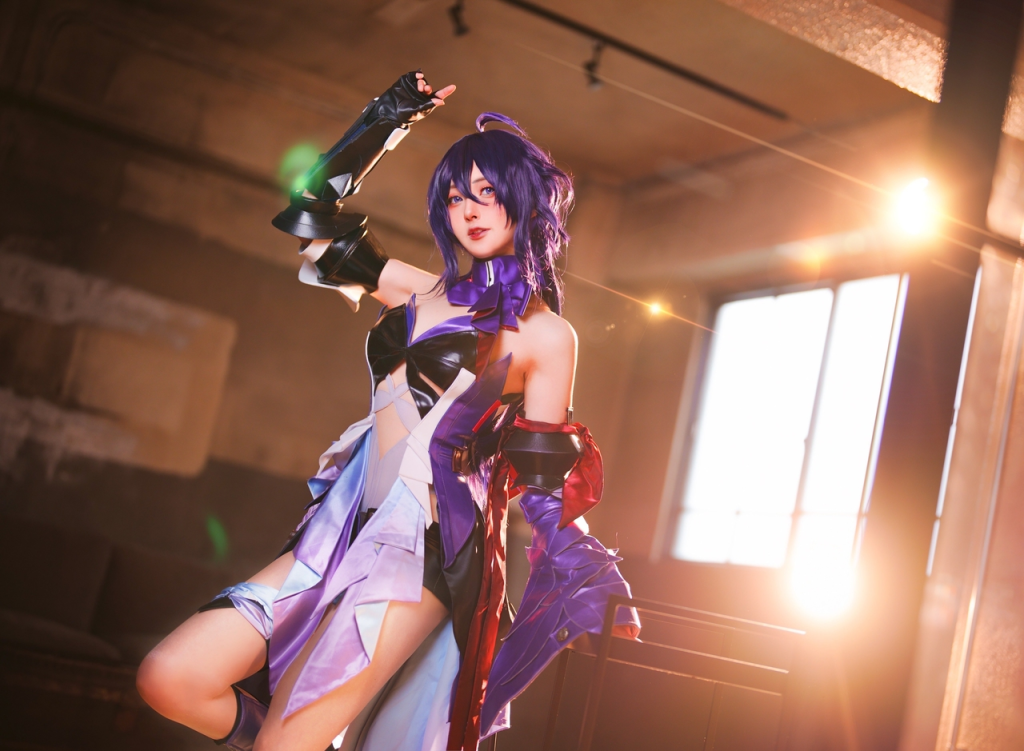 Yes, we are back to Star Rail for one of the best Game Cosplays for 2023 because there are just too many gorgeous characters in this game. Seele is the first Limited Banner 5-Star of the Game and her outfit is a stunning and unique 10/10 choice.
As a spirited and valiant member of Wildfire who grew up in the Underworld of Belobog, she is akin to a lone butterfly. Both her outfit and moves resemble a butterfly, flitting through the battlefield with grace while dishing out significant damage to foes. This cosplay is simply too beautiful to be ignored!
The Tarnished – Elden Ring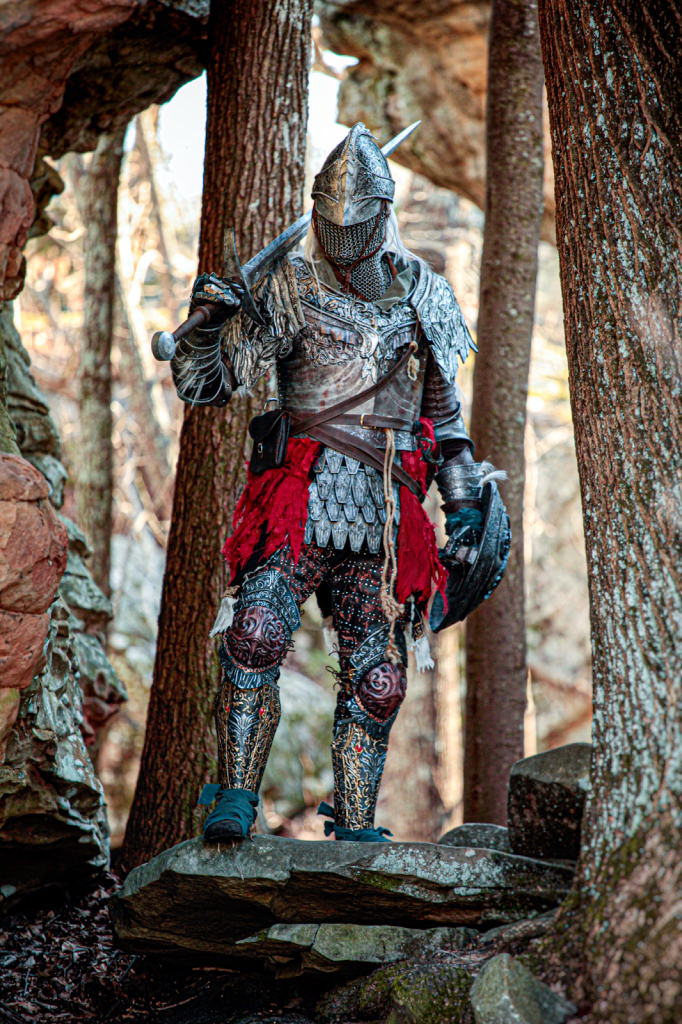 What would this list of game cosplays for 2023 be without an Elden Ring entry? This title broke records upon records in the past year, making a cosplay from it highly viable. Dress up as the playable character, The Tarnished, for your next event and witness the fans' reactions!
This character is an individual who lost the grace of the Erdtree and was consequently banished from the Lands Between by Queen Marika the Eternal. After the breaking of the Elden Ring, it is time for their return… This dark, brooding and sharp set of Armor will invoke the fondest memories in Players and make for an unforgettable Cosplay.
Kratos – God of War Ragnarök
Which cultured gamer wouldn't love to see a Kratos cosplay? As the main character of the series, Kratos is a Spartan warrior who gets dubbed the "Ghost of Sparta" after accidentally killing his family due to the trickery of his former mentor Ares. In the latest installment, we see him trying his best to be a good father and mentor to his son, Atreus, helping him come to terms with his divinity. Their hectic journey inevitably leads them to the catastrophic battle of Ragnarök…
This character is just a timeless classic whom almost everybody acknowledges. His look is simple, brooding and bloody, making for quite the iconic cosplay!
Who Would Be Your Game Cosplays for 2023?
Thus concludes this List of our Top 10 Picks for the Best Game Cosplays to do in 2023! We hope this helped you settle on your next cosplay to really make a splash at your upcoming convention. Remember to be respectful to all your fellow cosplayers while making sure you yourself aren't uncomfortable in any way. We wish you the best!
---
---
---
Read More: